THE ARCANA SERIES:
INTERPRETATIONS OF THE TAROT
Solo Exhibition
Opening Reception: Fri, September 6, 6-8pm
September 6 - October 19, 2019

Gallery Lecture, feat. Live Tarot Reader
Sat, September 21, 12-4pm

This solo exhibition shall present a new series of paintings by MICHELLE SAKHAI based upon Tarot, which she has been creating for the past year.
Says Sakhai, "Major Arcana Tarot cards represent the life lessons, karmic influences and the big archetypal themes that influence our life and soul's journey to enlightenment. Their meanings are deep, complex, and represent the structure of human consciousness. Tarot readings are a powerful form of divination that use an ancient deck of cards to help you find answers to your most important questions."
Sakhai created her own version of each major Arcana card translating it with her vision of their meaning and imagery, while honoring the sacred interpretation of the original cards.
Says Sakhai, "We live in a modern era and the cards could benefit from an updated rendition. My intention behind re-creating them is to both connect us back to the source and the higher power, bringing healing to those who feel a connection with Tarot."
Madelyn Jordon Fine Art
37 Popham Road, Scarsdale, NY 10583
TWILIGHT ZONE: ABSTRACT PAINTINGS
Group Show
January 9 - 31, 2019
JPlus Gallery
79 White Street New York, NY 10013
A group show with artists linked by their interest in the ephemera and residue created by the movement of human life and history, and the need to use art as a tool and a process and to understand our present world.
December 6 - 11, 2018
One Art Space
23 Warren Street - Gallery 1, New York NY 10007
Opening reception Thursday December 6th, 6-9 PM
A New Solo Exhibition by Michelle Sakhai
July 14 - August 2, 2018
OD Talamanca Hotel
Carrer de Jesús, 28,
07800 Santa Eulària des Riu, Illes Balears, Spain
MY INNER WORLD/
SAKHAI'S SEKAI
A New Solo Exhibition by Michelle Sakhai
April 23 - June 9, 2018
Resobox
41-26 27th Street, Long Island City, NY 11101
A New Solo Exhibition by Michelle Sakhai
April 25 - 30, 2018
Palette Gallery, Tokyo
2 Chome-94 Azabujuban, Minato, Tokyo 106-0045, Japan
Solo exhibition by Michelle Sakhai following her artist residency at the Fairmont Hotel, San Francisco
Works remain on view
The Fairmont San Francisco
950 Mason St, San Francisco, CA 94108
Inwards & Outwards remains on view
Gallery B12
Calle Antonio Planells Ferrer 1 local 1 Polígono industrial GESA, 07800 Ibiza, Spain
Solo exhibition
Work remains on view
Gallery Kasagi, Japan
1-12 Honcho, Yokosuka-ish, Kanagawa Prefecture, Japan
2017
The Ritz Carlton - Lake Tahoe
13031 Ritz Carlton Highlands Ct, Truckee, CA 96161
Revitalize curated as part of Hallucinations group show
On view November 3-24, 2017
Friday Studio Gallery
56 Bogart Street, Brooklyn, NY 11206
37th ANNUAL FABER BIRREN NATIONAL COLOR AWARD SHOW
Through the Light curated into a nationally juried exhibition
On view September 24-October 26, 2017
Stamford Art Association
39 Franklin St. Stamford CT 06901
Solo exhibition
On view July 26-August 6, 2017
El Hotel Pacha
Paseo Marítimo, S/N, Ibiza, Balearic Islands, Spain
Solo exhibition On view March 14-20, 2017
Mitsukoshi, Niigata, Japan
Japan, 〒951-8530 Niigata Prefecture, Niigata, Chuo Ward, 西堀通五番町866
Work by Michelle Sakhai curated as part of the group show A Whiter Shade of Winter
On view February 1-March 4, 2017
Madelyn Jordon Fine Art
37 Popham Rd, Scarsdale, NY 10583
Solo exhibition
On view December 21, 2016-March 20, 2017
Workshops with young artist led by Michelle Sakhai on January 5 and January 8, 2017
Westchester Children's Museum
100 Playland Pkwy, Rye, NY 10580
Two person exhibition
On view November 19-30, 2016
Gallery Kasagi, Japan
1-12 Honcho, Yokosuka-ish, Kanagawa Prefecture, Japan
Works by Michelle Sakhai featured as part of group show Bedazzled, curated by Bartholomew F. Bland
On view October 24, 2016-January 4, 2017
Lehman College Art Gallery
250 Bedford Park Blvd W, Bronx, NY 10468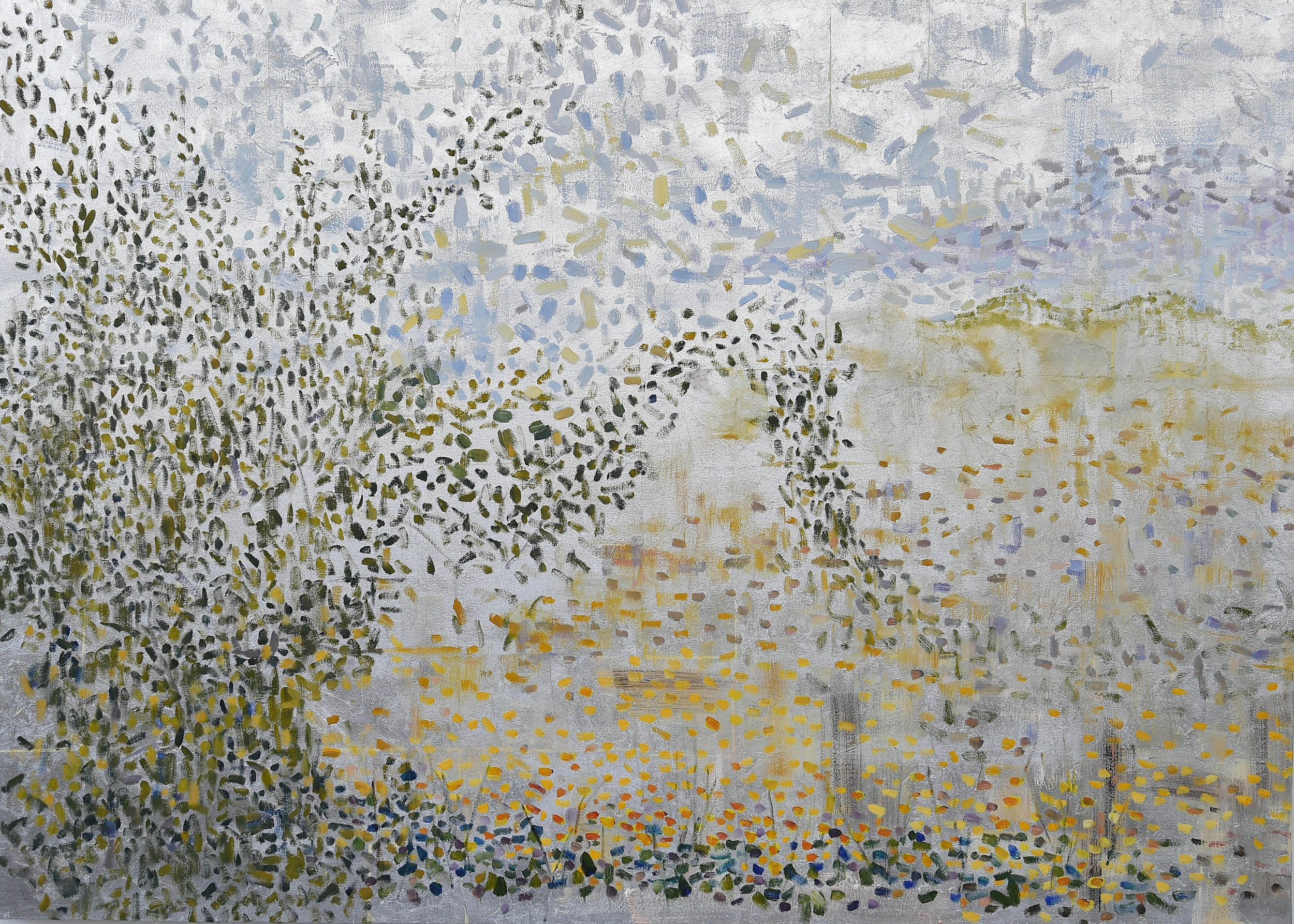 Abstraction curated into group show Summer Collection
On view August 4-September 10, 2016
Slate Art
473 25th St, Oakland, CA 94612
Work by Michelle Sakhai on display
On view March 2-6, 2016
The Armory Show
Piers 92 & 94, NYC